Top Message
We will transition to a structure that
realizes sustainable growth,
with an emphasis on the aspiration for
"love around the kitchen table."
Mitsuru Takamiya
Representative Director
President and
Chief Executive
Corporate Officer
Kewpie Corporation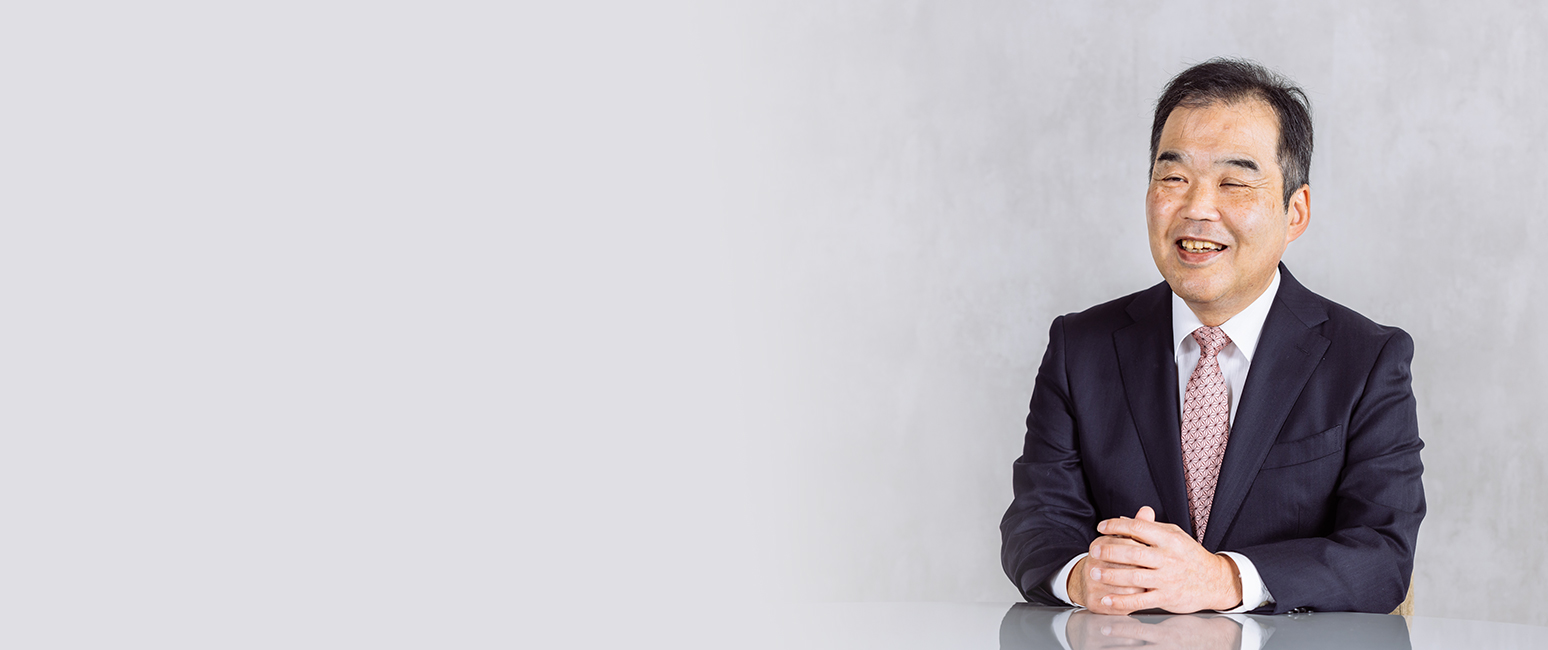 The Kewpie Group has promoted environmental activities with a desire to show gratitude for the blessings of nature and conserve limited resources. We strive to enhance corporate value by accepting our corporate responsibility for global issues and ensuring all employees take actions through their daily business activities. To further promote these and other efforts, we formulated the "Kewpie Group Basic Policy on Sustainability."
Our 2021–2024 Medium-term Business Plan aims to strengthen social and global environmental efforts under the theme of "transition to a structure that realizes sustainable growth." In line with the United Nations Sustainable Development Goals (SDGs), we have identified material issues and formulated sustainability targets indicating what we must achieve by 2030. Going forward, while continuously revising these issues and targets, we will strive to achieve even higher goals.
Taking the material issue of "effective use and recycling of resources" an example, in addition to previous efforts to recycle 100% of eggshells, we are engaged in finding ways to make effective use of the unused parts of vegetables used in the processing of salads and delicatessen foods. These unused portions include the core, calyx, outer leaves, and peel. We are providing these to contract farmers for use as fertilizer and animal feed. In 2021, all seven plants in Japan that prepare packaged salads achieved zero waste from the unused portions of vegetables. By proactively promoting the utilization of unused vegetable portions and proposing ways to eat vegetables, we aim to become a globally unique "vegetable use manufacturer."
In recent years, rapid changes in society and the global environment have revealed various issues surrounding our lifestyles and food. We will faithfully promote the concept of our corporate message "love around the kitchen table" as we strive to resolve these issues through "great taste, empathy, and uniqueness." Across the value chain, from product design and procurement, to production, sales and consumption, the Kewpie Group will maintain compassion for people and the environment while creating a future filled with smiles.
Mitsuru Takamiya
Representative Director
President and Chief Executive Corporate Officer
Kewpie Corporation