Our Business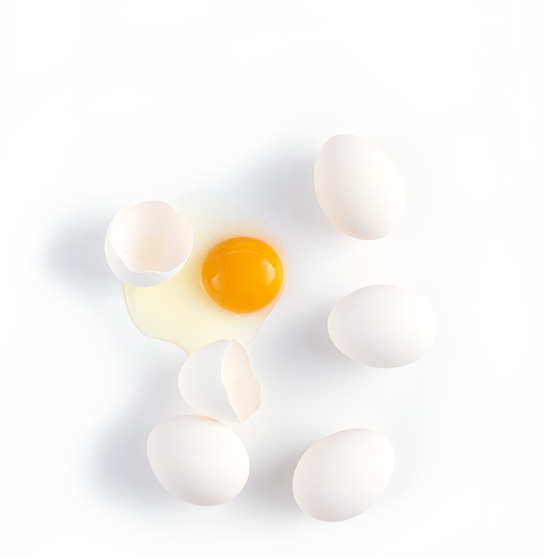 Kewpie crafts its
products with the
utmost care in pursuit
of great taste and
good
health. Our strengths lie in
the originality and
ingenuity with which
we strive to
pursue our
passion, and a dedication
that has helped our
business to grow.
Products by Business
Products in Daily Life
What distinguishes the Kewpie Group from other food manufacturers is the breadth and depth of its business reach, encompassing home-cooked foods, ready-made foods, and restaurant foods. Kewpie connects frequently with its customers as they eat a variety of different meals from day-to-day, continually proposing high-quality, delicious, enjoyable foods.
Here we introduce Kewpie Group products that are part of daily life.
*Click on the labeled images for more detailed information.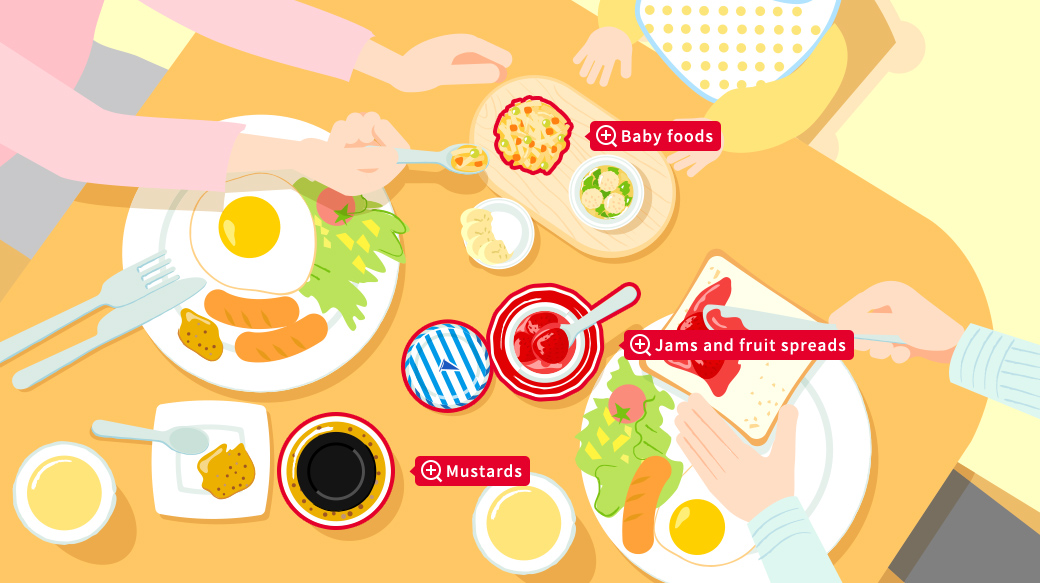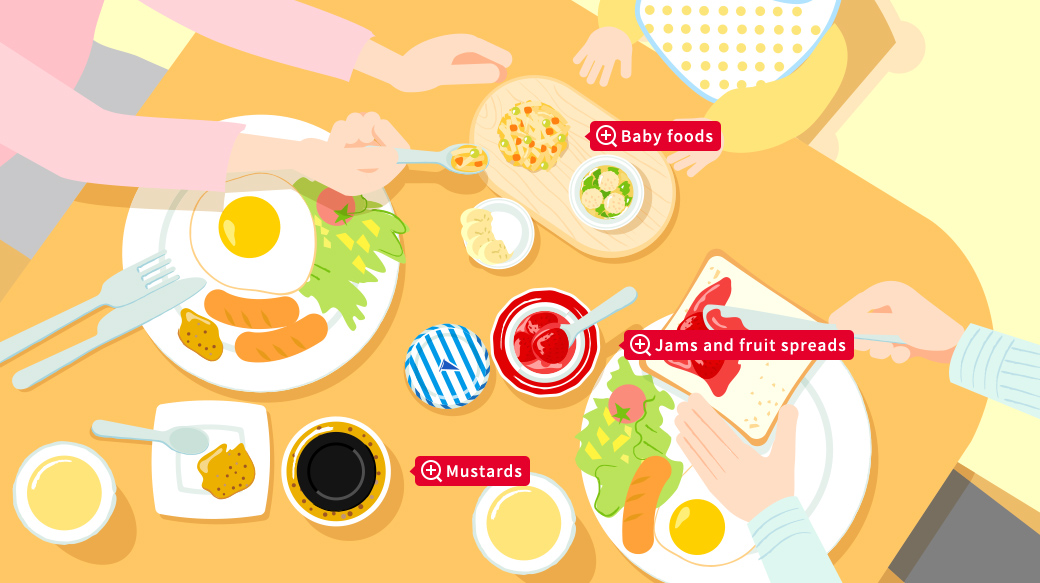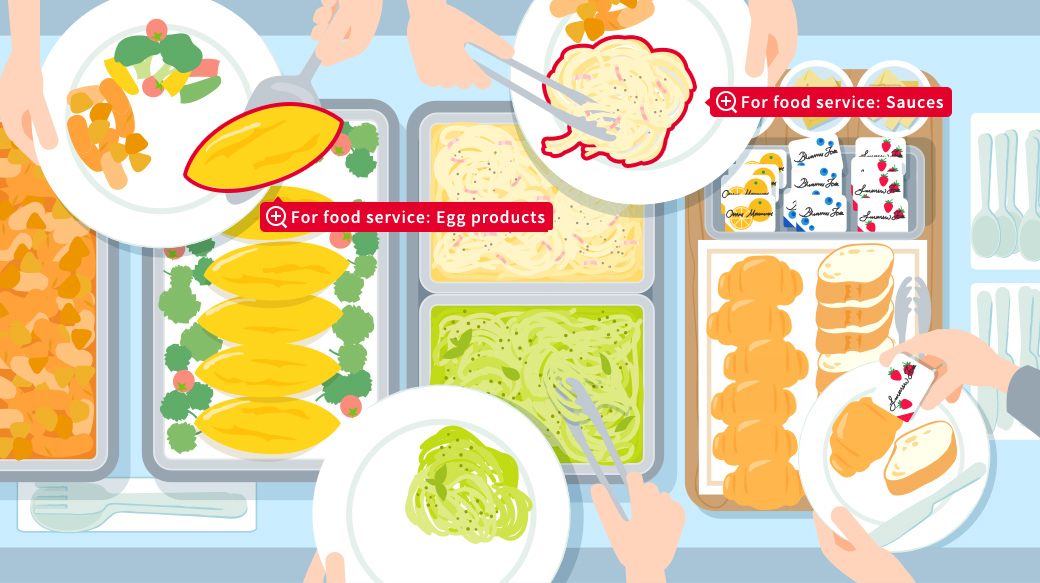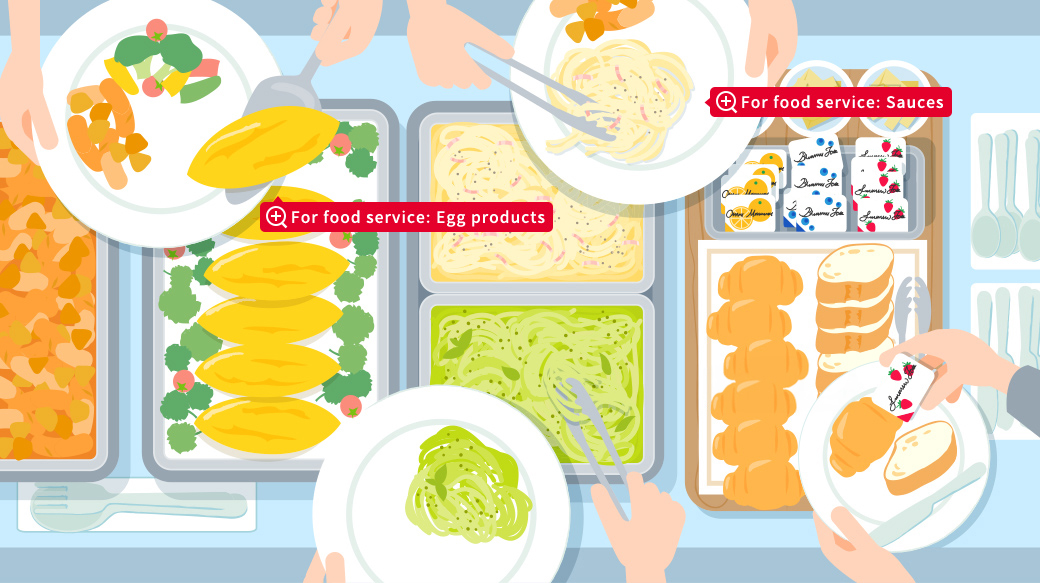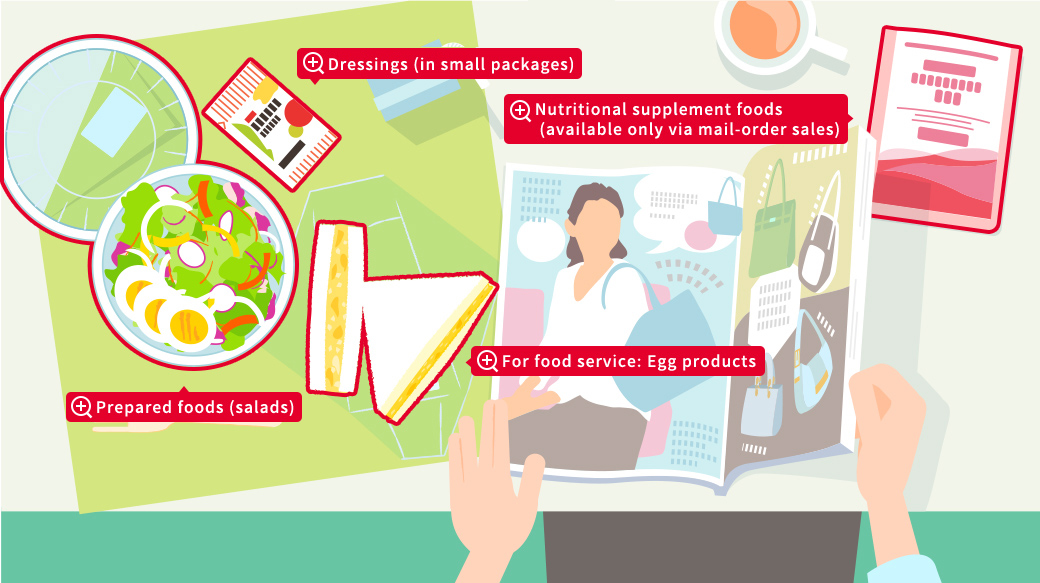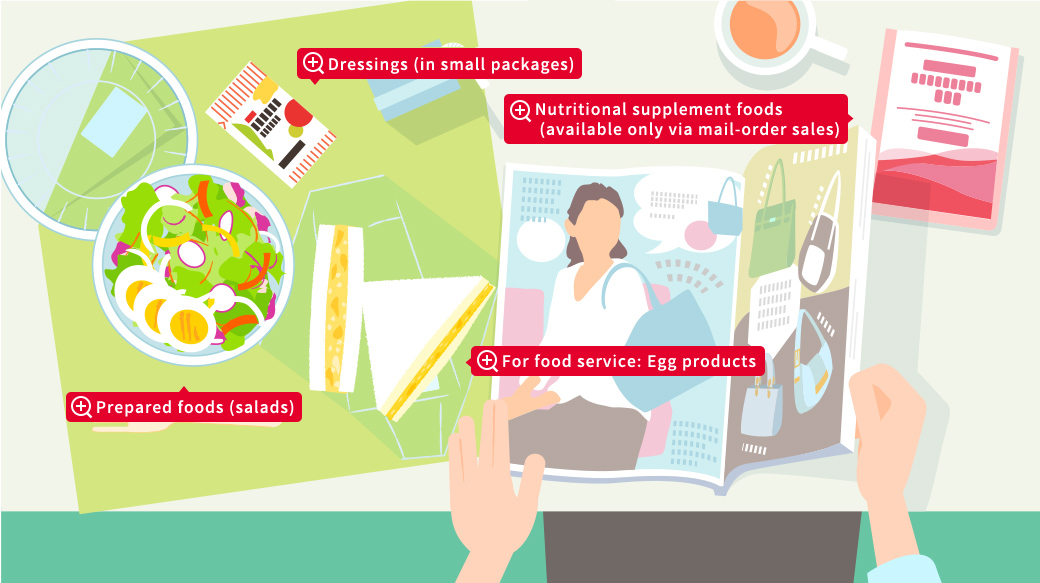 Midday : In the Kitchen at Home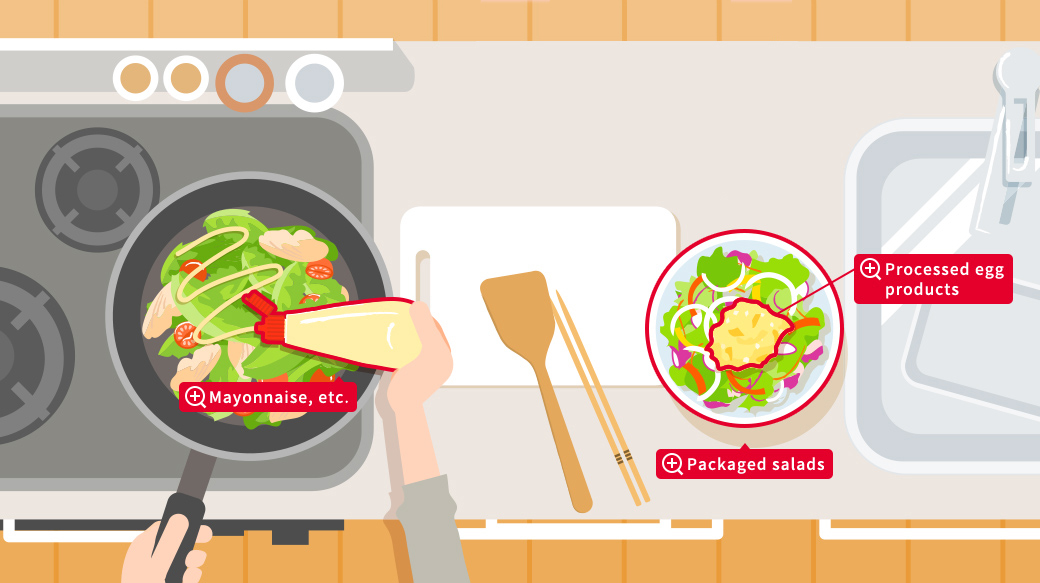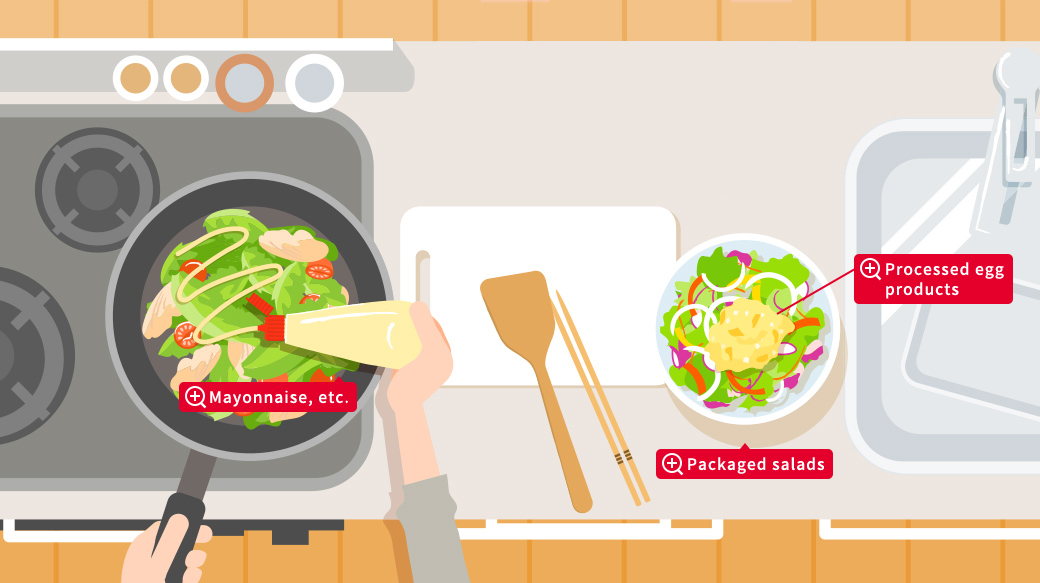 Evening : At the Grocery Store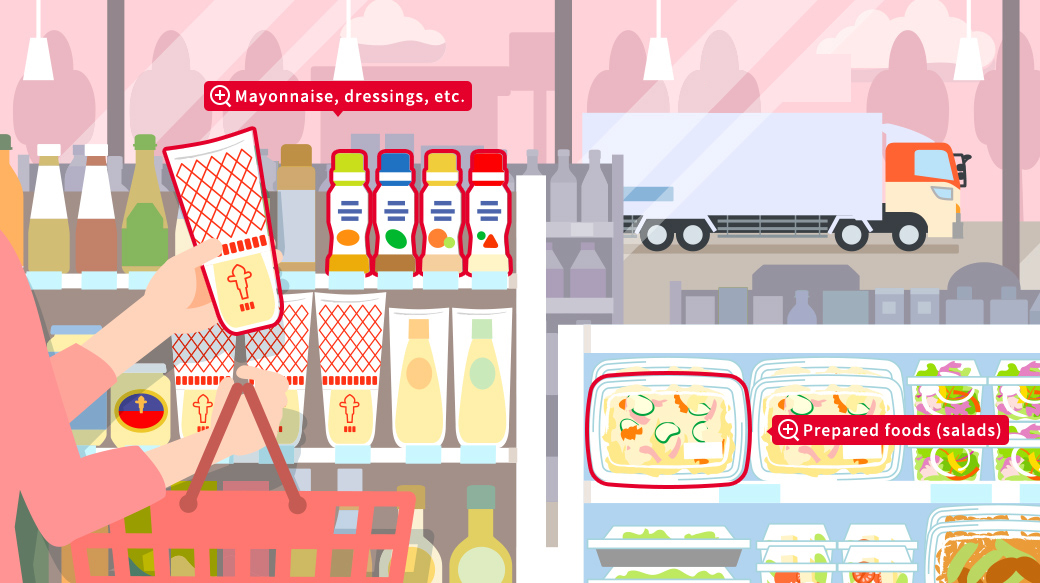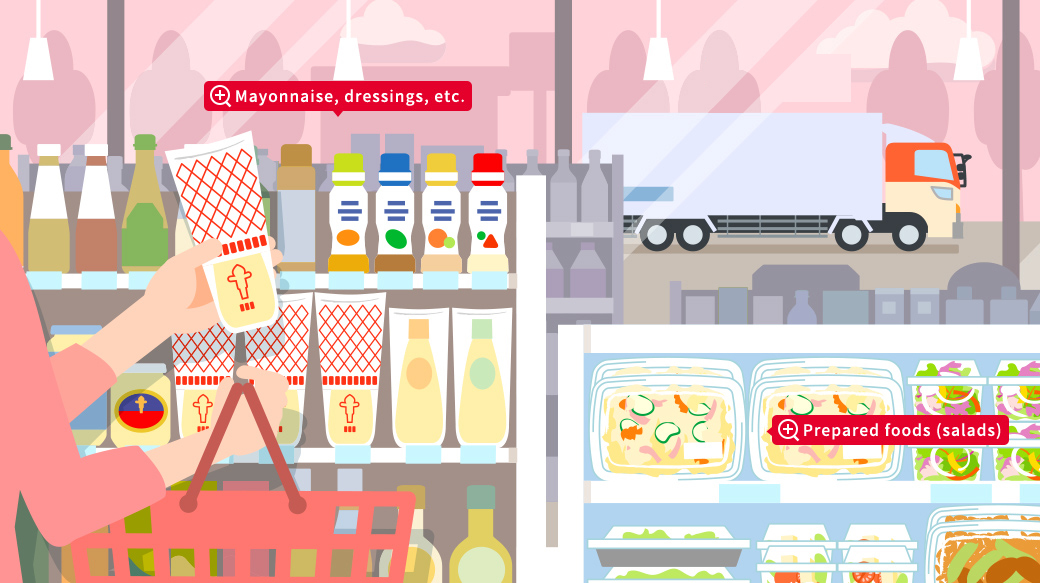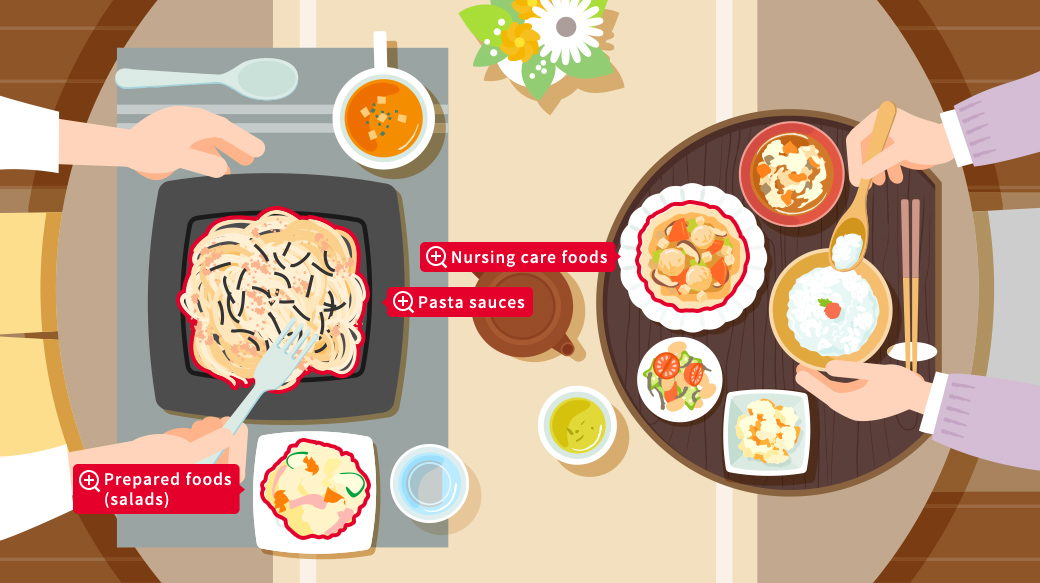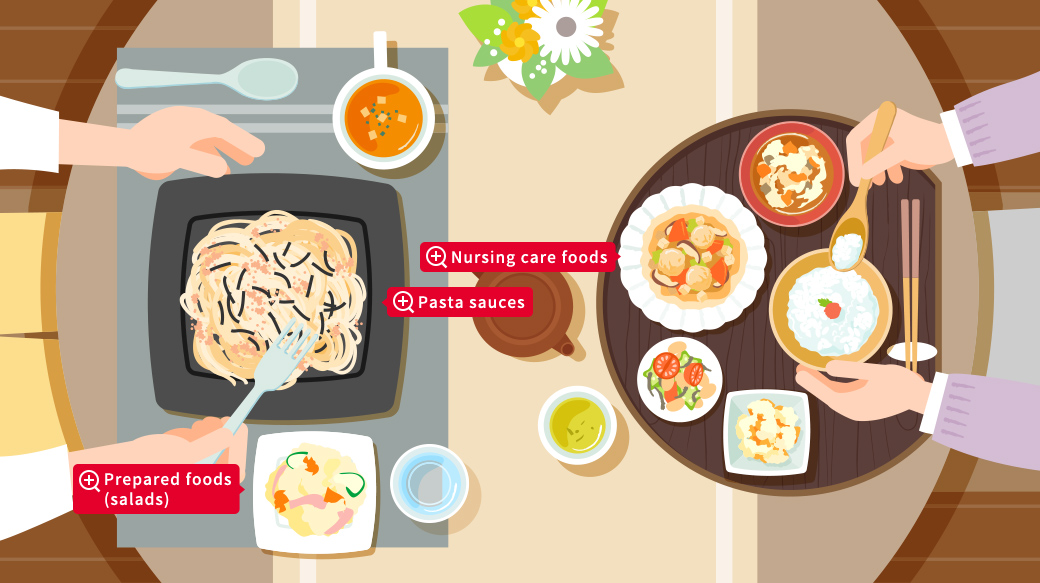 Home-cooked foods : Foods prepared from ingredients at home
Ready-made foods : Prepared foods purchased and then eaten at home
Restaurant foods : Foods eaten out at restaurants, fast food outlets, and elsewhere