Others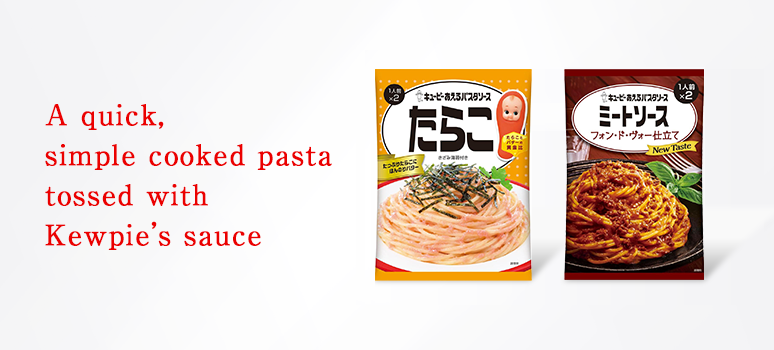 There is no need to heat up the pasta sauce, just mix it with boiled pasta. It is easy and convenient.
Prepare your pasta in just - 3 simple steps! -
Step 3

Mix the sauce and pasta!
Just Mix the pasta as it is!
*This is an example of a dish made with KEWPIE crab tomato cream mascarpone pasta sauce.
Lineup
Recipes
Tarako (cod roe) spaghetti with broccoli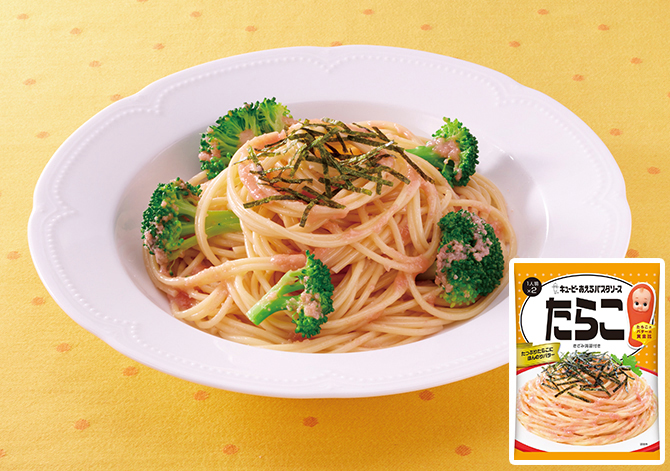 Broccoli goes well with the savory sauce of cod and butter. This recipe is also recommended for children.
Ingredients and Directions
Peperoncino with cherry tomatoes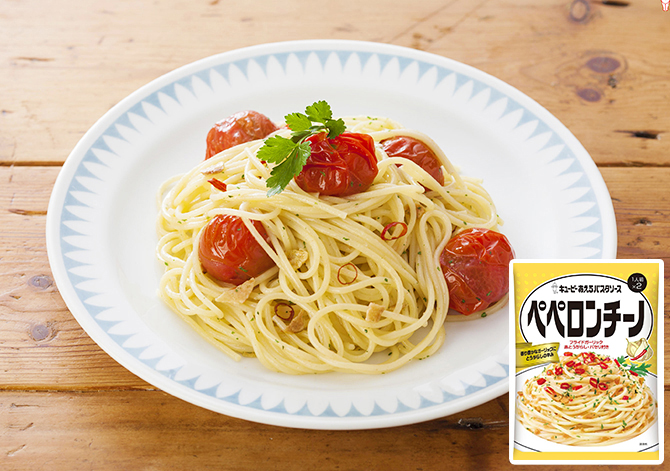 Ingredients and Directions
Seasoned cod roe spaghetti with celery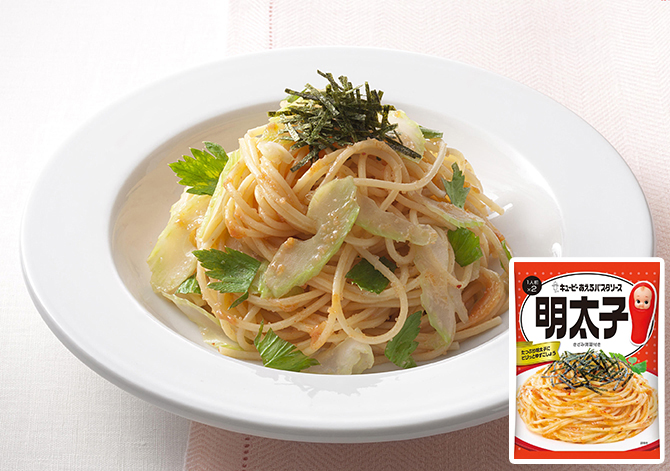 Spaghetti with seasoned cod roe, which has a well-balanced flavor of cod roe and butter, goes well with celery.
Ingredients and Directions
Cabbage and mimosa tuna mayonnaise spaghetti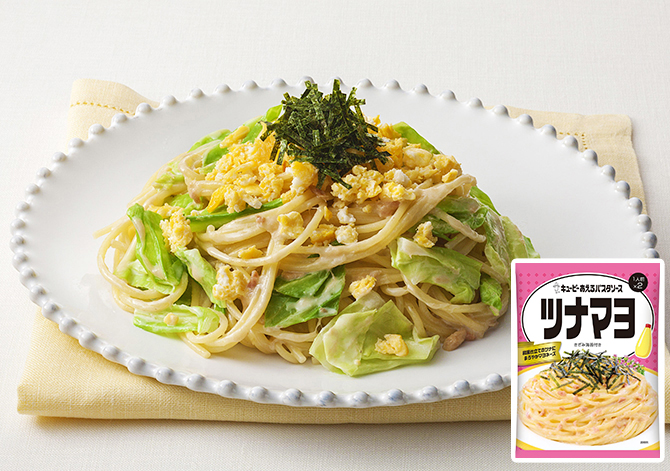 Ingredients and Directions
Question and Answer
Can we eat "KEWPIE Aeru Pasta Sauce" without heating it up?
Do we need to add salt when boiling pasta?
Is the "Tarako" (cod roe) used in the aeru pasta sauce raw?