Dressing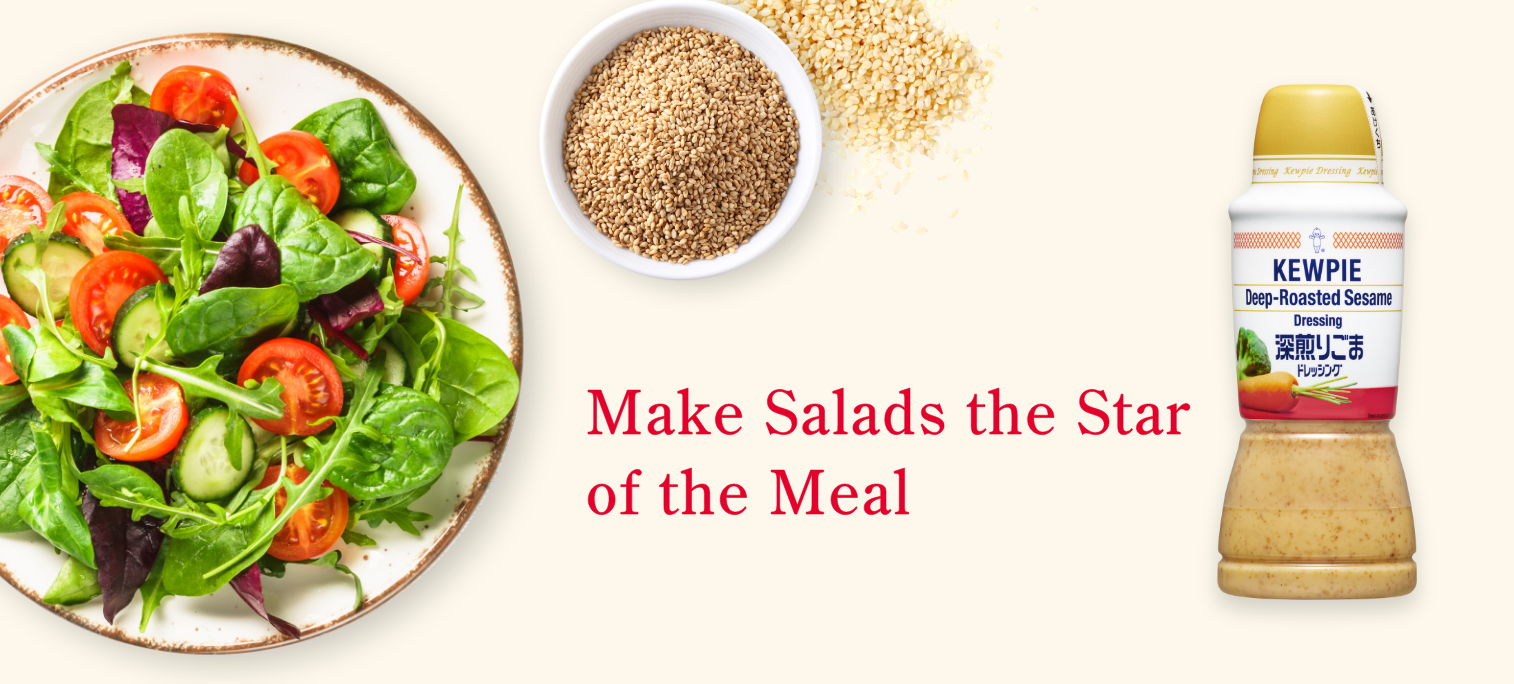 KEWPIE Dressings "dress-up" ordinary menus.
Excellent with meat, fish, and vegetables, they can expand your cooking repertoire.
History
With demand for KEWPIE mayonnaise soaring, Kewpie tried to develop products other than mayonnaise and in 1958 became the first company in Japan to produce and sell dressings.
Lineup
Our export dressing lineup for overseas markets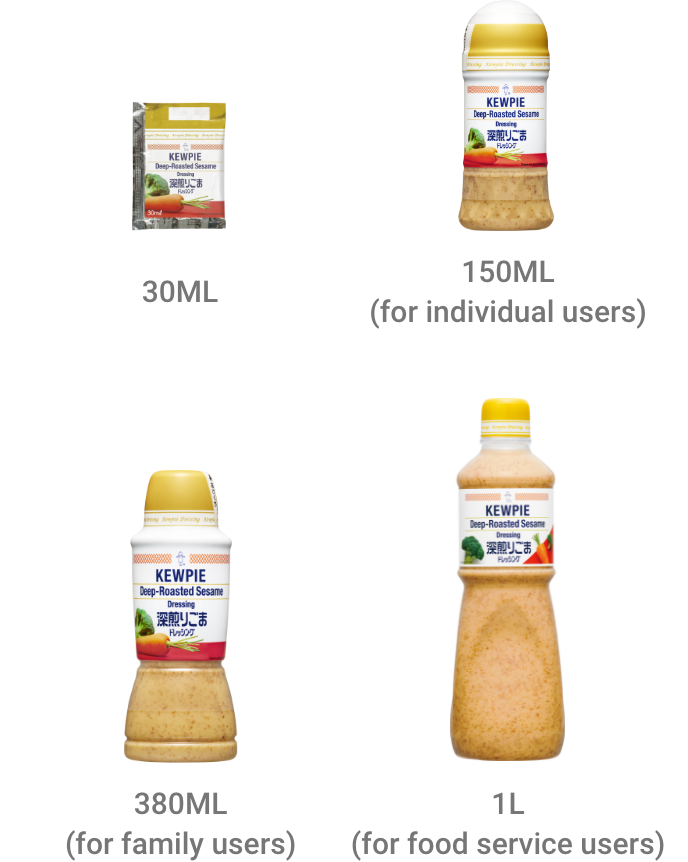 Our worldwide dressing lineup
Recipes
Vegetable stir-fry with sesame dressing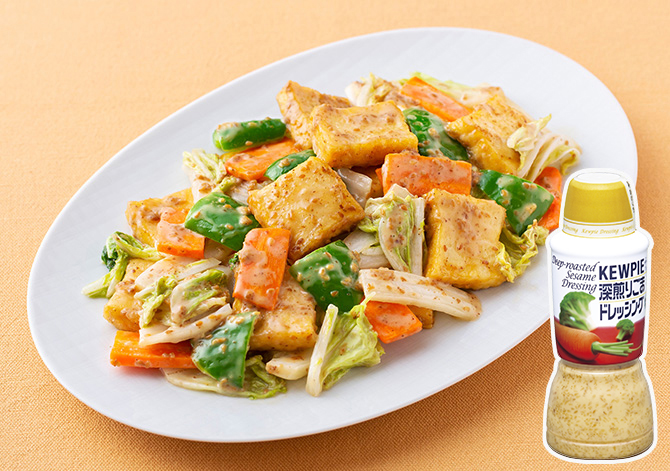 All you need to do is stir fry the fried tofu and vegetables and add the dressing. A side dish that goes well with rice, easily made with vegetables in the refrigerator.
Ingredients and Directions
Salad Udon Noodles with Steamed Chicken and Colorful Vegetables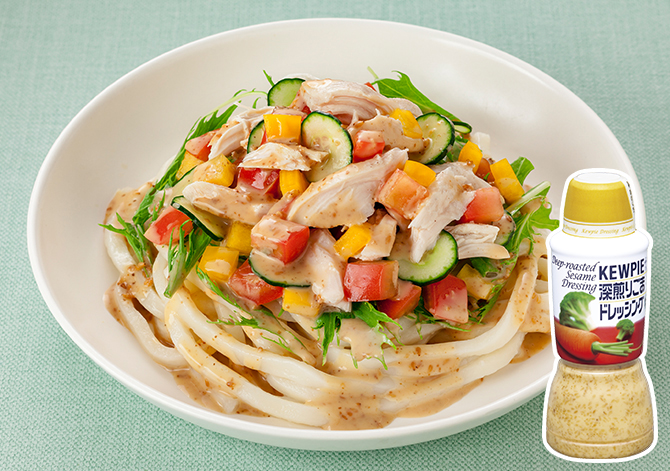 Salad udon noodles topped with chicken tenders and plenty of red, yellow, and green vegetables. The rich deep-roasted sesame dressing goes well with udon.
Ingredients and Directions
Pork cutlet with deep-roasted sesame dressing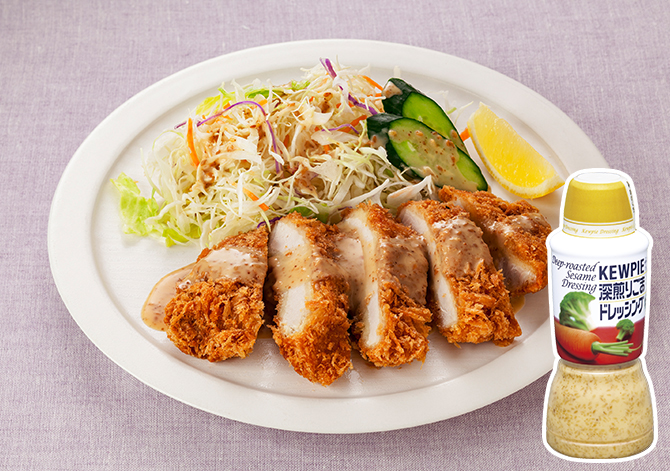 Rich sesame dressing goes well with tonkatsu and vegetables.
Ingredients and Directions
Open sandwich with avocado and bacon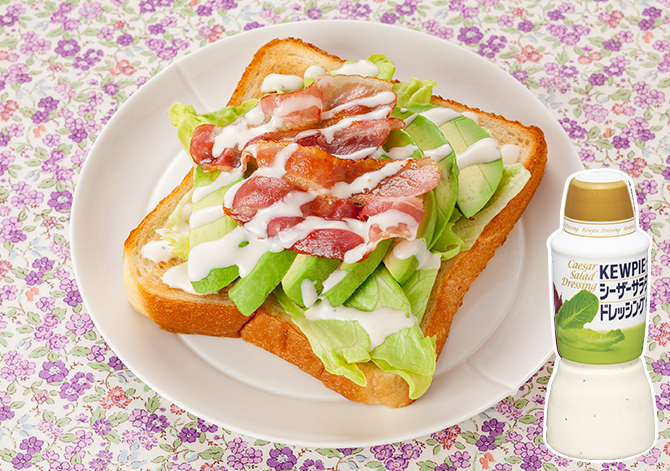 This is a voluminous open sandwich that goes well with the rich taste of cheese and the sauteed bacon and avocado with a caesar dressing.
Ingredients and Directions
Stir-fried kale and potato with grated onion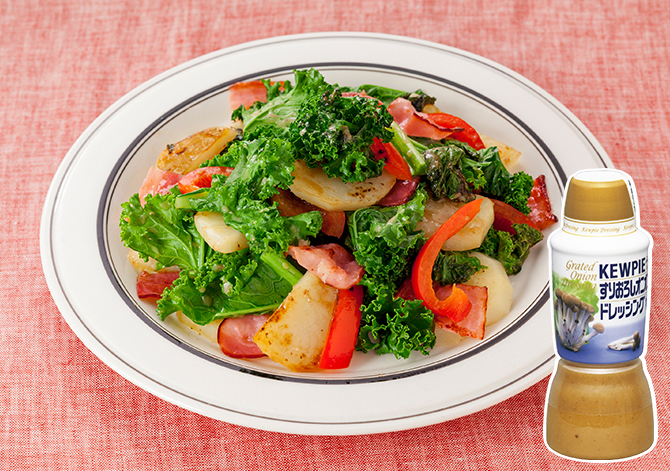 Although kale has a strong image of green juice, it goes well with oil and can be eaten heartily by stir-frying. The garlic flavored dressing with grated onion goes well with the slight bitterness of kale.
Ingredients and Directions
Tips
How to shake dressing the right way


Firmly tighten the cap, and shake well from side to side while holding the narrow part of bottle at the center.