Outside Evaluation
Selection as ESG/SRI Index Constituent
MSCI Japan ESG Select Leaders Index*
MSCI is a leader in Environmental, Social and Governance (ESG) research and index development. The MSCI Japan ESG Select Leaders Index consists of the highest-rated ESG performers in each industry sector, chosen from Japan's top 700 listed companies by market capitalization. For five consecutive years, Kewpie has remained a constituent stock in the index, which is selected by the Japanese Government Pension Investment Fund (GPIF) for passive tracking, since first being included in 2017.

*THE INCLUSION OF Kewpie Corporation. IN ANY MSCI INDEX, AND THE USE OF MSCI LOGOS, TRADEMARKS, SERVICE MARKS OR INDEX NAMES HEREIN, DO NOT CONSTITUTE A SPONSORSHIP, ENDORSEMENT OR PROMOTION OF Kewpie Corporation. BY MSCI OR ANY OF ITS AFFILIATES. THE MSCI INDEXES ARE THE EXCLUSIVE PROPERTY OF MSCI. MSCI AND THE MSCI INDEX NAMES AND LOGOS ARE TRADEMARKS OR SERVICE MARKS OF MSCI OR ITS AFFILIATES
S&P/JPX Carbon Efficient Index
Kewpie has been included as member of the S&P/JPX Carbon Efficient Index, a stock index for ESG investment selected by the Government Pension Investment Fund (GPIF). This index consists of the S&P Dow Jones Index, one of the world's largest independent index companies, based on carbon emissions data from Trucost, a pioneer in environmental assessment. This index increases the weight of investments in companies within similar industries that are highly carbon efficient and those that disclose information on their greenhouse gas emissions.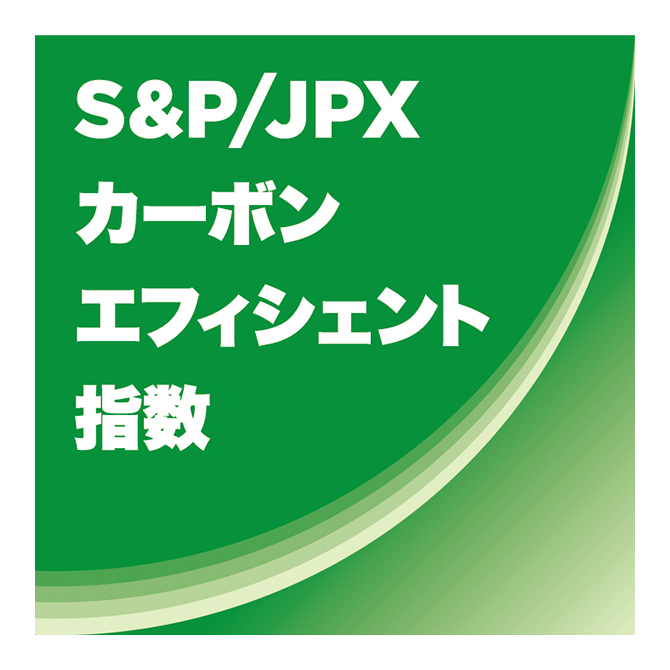 SOMPO Sustainability Index
Sompo Asset Management Co., Ltd. uses independent criteria to select around 300 brands with top ESG initiatives and reviews the index every year. Pension funds and institutional investors purchase the Sompo Sustainable Management investment product, which follows the index. Kewpie was added to this list for the first time in 2019 and has been included for three years running.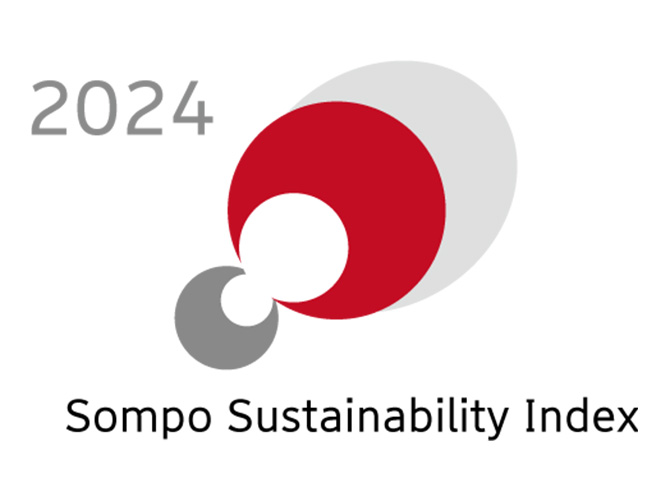 Designations and Certifications
Platinum Kurumin*
Kewpie is a seven-time recipient of the Kurumin certification, awarded by the Ministry of Health, Labour and Welfare to companies providing outstanding support for childcare. In May 2018, Kewpie was awarded the Platinum Kurumin* certification.
*Platinum Kurumin
The Platinum Kurumin certification was instituted in April 2015 to recognize companies that have met and surpassed the standards for Kurumin and to encourage businesses to pursue further initiatives to support work-life balance.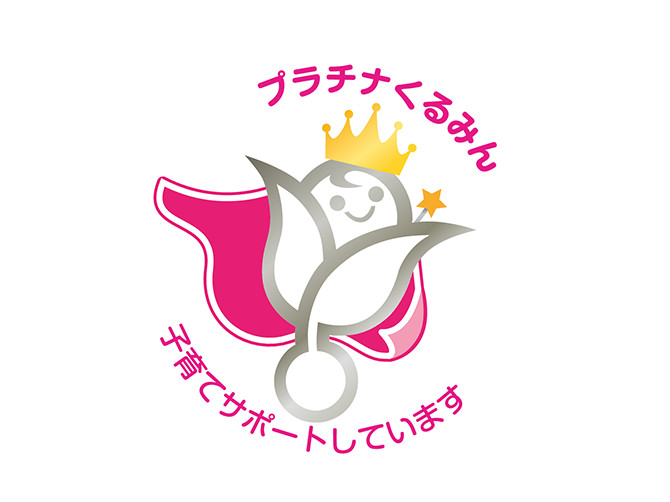 Secures Three Stars under the Healthy Meal & Dietary Environment certification system
Kewpie applied for first round Healthy Meal & Dietary Environment certification from the Healthy Meal & Dietary Environment Consortium in the cafeteria segment, with the Sengawa Kewport complex being awarded the highest "3 star" rating.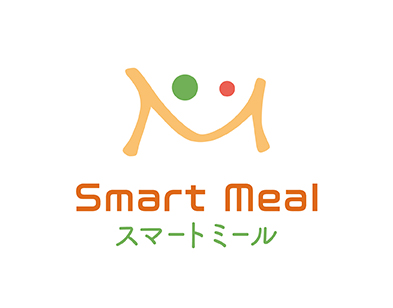 Awards
Intellectual Property
Won the FY2020 "Intellectual Property Achievement Award" for the Award from the Commissioner of the Japan Patent Office
AI Raw Material Inspection Equipment
Minister of Agriculture, Forestry, and Fisheries Award, 2nd Japan Open Innovation Awards
Runner-up for the Grand Prize at IT Japan Award 2019
Grand Prize at the Deep Learning Business Awards (sponsored by Nikkei x TECH)
Effective utilization of the unused parts of vegetables
Prime Minister's Prize in the Reduce, Reuse, Recycle (3Rs) Promotion Merit Awards 2018
Award from the Director of Food Industry Affairs Bureau at the Ministry of Agriculture, Forestry and Fisheries, the Sixth Food Industry Mottainai (Reducing Wastefulness) Awards
Effective Utilization of Egg Shells
Ministry of Agriculture, Forestry and Fisheries' Prize in the Reduce, Reuse, Recycle (3Rs) Promotion Merit Awards 2019
Award from the Director of Food Industry Affairs Bureau at the Ministry of Agriculture, Forestry and Fisheries, the Seventh Food Industry Mottainai (Reducing Wastefulness) Awards
Logistics
2018 Excellent Green Logistics Partnership Award from the Ministry of Land, Infrastructure, Transport and Tourism
Supply Chain Innovation Grand Prize
Grand Prize, Smooth Business Promotion Awards
Container Packaging
World Star Award, Food Category of the World Packaging Organization's World Star Contest 2019
Innovation Category of the 43rd Kinoshita Awards
Other
Long Life Design Award, 2019 Good Design Awards