Universal Design Initiatives (Only in Japan)
Approach to Universal Design Initiatives
In japan our universal design initiatives focus on making products easy to use for as many people as possible. Our efforts in this field embody the Kewpie Group's ideal of aiming "to be a group contributing to the food culture and health of the world through great taste, empathy, and uniqueness."
The Kewpie Group has a Customer Feedback Committee where members of various departments, including the Customer Consultation Office, gather to discuss topics related to universal design. They then take the results back to each of their departments and discuss specific measures to improve products.
Kewpie's Universal Design Principles (Only in Japan)
1.

Anyone can use the product

2.

Users can use the product with a high degree of flexibility

3.

Users can easily and quickly understand how to use the product

4.

The product effectively communicates necessary information

5.

Use of the product does not lead to accidents or hazards

6.

The product can be used easily with little strength and without straining the user

7.

The product provides enough space and size for easy access

8.

The product does not harm humans

9.

The product is environmentally friendly

10.

The product offers outstanding convenience
Universal Design Foods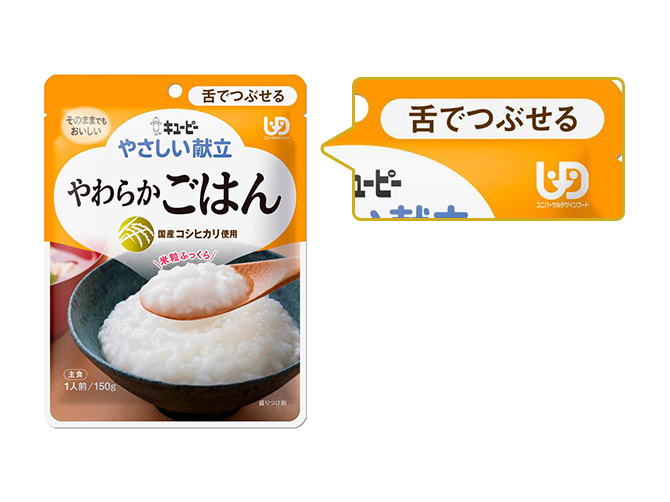 Kewpie has developed a broad range of delicious food products that are easy to eat so that they can be enjoyed by anyone. Our aim is to provide people with a rich dietary lifestyle so that they can continue to enjoy eating.
"Yasashii Kondate" is a Universal Design Food that focuses on being easy to eat. Products are available in four levels of softness to accommodate people with different chewing and swallowing abilities.
About Universal Design Foods (Only in Japan)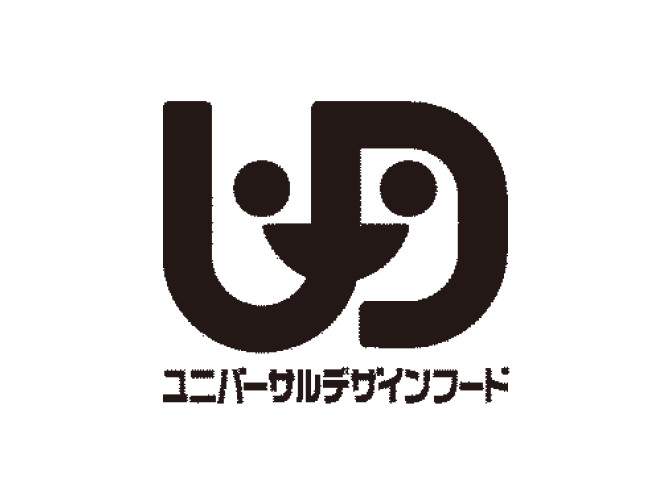 Universal Design Foods (UDF) are food products that focus on being easy to eat and can be used for a wide range of purposes, such as for everyday meals or as nursing care foods. In 2002, the Japan Care Food Conference (with 88 affiliated companies as of December 2020) was established. Taking into consideration people's varying abilities to chew and swallow, it categorizes products into four levels based on softness and consistency so that consumers can easily differentiate them. Each of the categorized products are labeled with a Universal Design Foods logo.
Category
Easy to chew
Can be chewed with gums
Can be broken down with tongue
Does not have to be chewed
Ability to chew
Somewhat difficult to eat hard or large pieces of food
Difficult to eat hard or large pieces of food
Can eat soft, small pieces of food
Cannot eat solid food, even if they are small pieces
Ability to swallow
Can swallow normally
Some foods are difficult to swallow
Beverages are sometimes difficult to swallow
Beverages are difficult to swallow
Softness (rice)

Between regular rice and soft rice

Between soft rice and rice porridge

Rice porridge

Mashed rice porridge

Softness (eggs)

Thick Japanese omelet

Rolled Japanese omelet

Scrambled eggs

Soft steamed egg custard (no solid food ingredients)