More into
Eggs
Kewpie uses the
power of
eggs to
contribute to healthier
diets and better lifestyle
Eggs are one of the key ingredients in mayonnaise. Annually, Kewpie uses around 250 thousand metric tons of eggs, equivalent to approximately 10 percent of all the eggs produced in Japan.
We are developing products to meet a variety of our customers' needs by multifaceted research for potential of eggs.
In this way, we are refining our products and technologies to contribute to healthier diets and better lifestyle for our customers. By spreading the great values of eggs throughout the world, we aim to become the leading company in the egg market not only within Japan, but worldwide.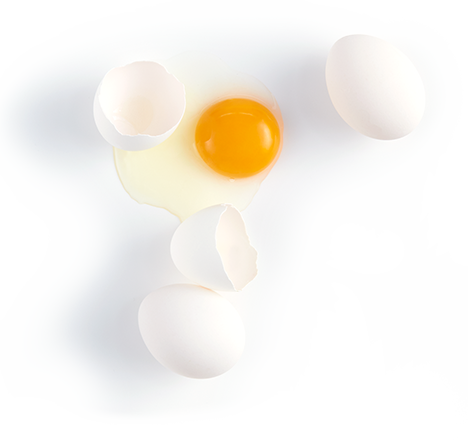 Associated Technologies
Research into the Properties of Eggs
We are trying to meet a variety of customers' needs by enhancing properties of eggs (gelation, whipping ability, and emulsification, as well as their nutritional aspects, color, and flavor). Examples of the numerous egg products we create include a product for cake-making with enhanced whipping ability that produces light, airy cakes; a product offering enhanced emulsification to give higher stability against heat even when over-heated; and Egg Royal, a product for patisserie baking that highlights the delicious taste of eggs.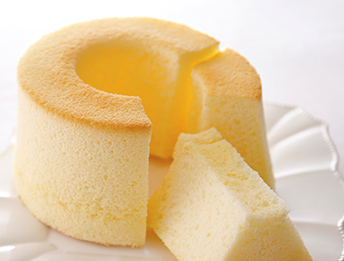 Egg Processing Technology
Preparing eggs while maintaining inside soft is chef's art. Only experienced skill will make it possible to subtly control cooking temperature. To enable anybody to serve soft-cooked egg dishes whenever they like, here comes our unique technologies and our unique production facilities. We have a variety of such unique products as Torotto (soft scrambled) Egg, Yawaraka (soft poached) Egg, and Torotto Meijin Hirake (expertly-cooked, soft-inside) Omelet products. We have obtained patents for this one-of-a-kind processing technology, which has earned recognition from manufacturers overseas as well as in Japan.
(Patent No. 4737439, etc.)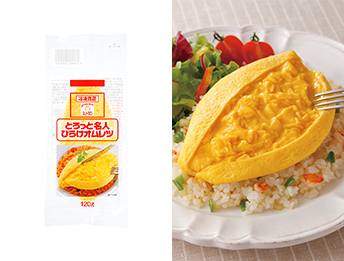 Using highly nutritious egg white, Kewpie employed its own unique manufacturing process to develop lactic-fermented egg white
Fermented lactic egg white is one of our own unique examples achieved by profounder research in eggs comprising egg white fermented using lactic acid bacteria. Having researched eggs for many years, Kewpie employed its own unique fermentation technology to create a new, fresh-tasting egg white product that is convenient and tasty to eat.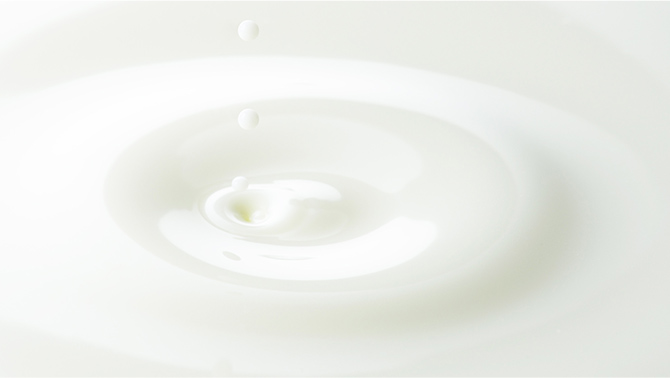 Essential nutrient for our brain and body Egg Yolk Choline
Choline is a nutrient and has been attracting attention for maintaining our brain and body healthy. In foods, it exists in various forms. Especially, egg yolk contains large amounts of choline in phosphatidylcholine, and it is called "egg yolk choline". In this site, we will introduce various effects of egg yolk choline, and Kewpie's works on it.