Development of HAbooster™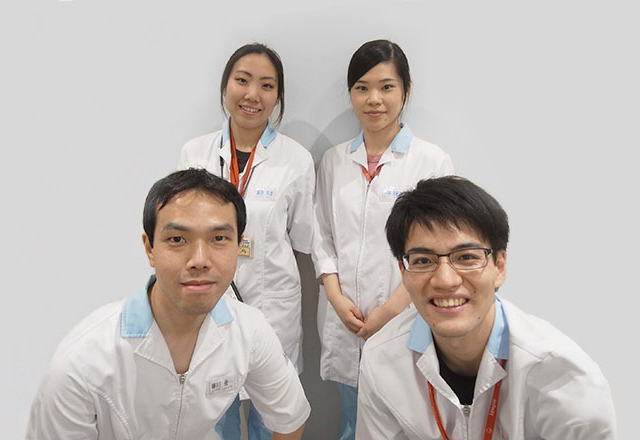 Motivation for development
As a manufacturer, Kewpie holds top share in the domestic Hyaluronic acid market and has undertaken much research as demand for Hyaluronic acid has grown. In the beginning, Kewpie focused on high-molecular weight Hyaluronic acid with high viscoelasticity, and the main development was of products that promoted the function of moisture retention on the skin's surface. In recent years Kewpie has also been developing low-molecular weight Hyaluronic acid to meet the need for a refreshing feel and moisture from inside the skin. We have focused on the physiological functions of low-molecular weight Hyaluronic acid in response to the growing needs from the global cosmetics market to encourage beautiful skin by increasing the inherent physiological function of skin. Now we have developed HAbooster™, which contributes to the collagen cycle.
Development challenges
HAbooster™ acts physiologically to promote collagen metabolization, in addition to the functionality of conventional Hyaluronic acid in retaining skin moisture. It was very hard work researching what type of Hyaluronic acid would be the most effective for the concept of promoting collagen metabolization. HAbooster™ is a leading edge Hyaluronic acid with reliable efficacy that encapsulates all of Kewpie's technology to date.
Insistence during development
Kewpie insisted on reliable effects and their mechanism. To have our customers accept and experience the new functions of Hyaluronic acid, we confirmed efficacy through cell and human tests while introducing new equipment. We also were able to explain why Hyaluronic acid contributes to the collagen cycle and the mechanism based on results of our own tests, combined with information from around the world.