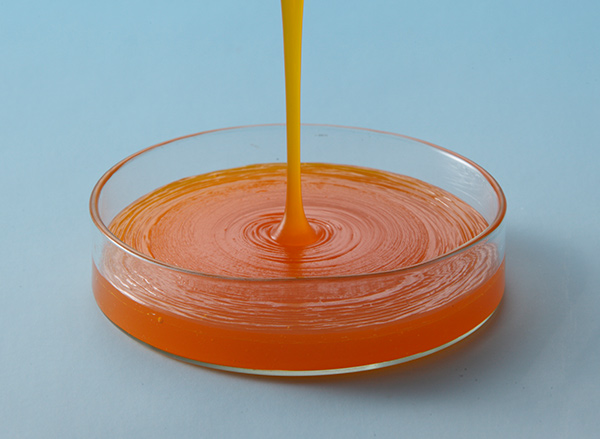 Egg Yolk Lecithin PL-30S
Kewpie Egg Yolk Lecithin PL-30S is a high quality Egg Yolk Oil containing more than 30% of phospholipid. The product is manufactured from the yolks of chicken eggs using proprietary extraction technology and is a bright yellow-orange oil-based substance.
Product Features
About Lecithin
Lecithin is the generic name for lipid compounds that include lipids.
Lecithin is found in familiar food products such as egg yolk and soya beans and is a constituent of plant and animal biomembranes, including those in humans.
Lecithin is a superior emulsifier because it has both hydrophobic and hydrophilic groups in the molecules and through a proprietary manufacturing method it is also superior when enduring heat.
Properties for cosmetics
May be used as an emulsifier or as an emollient.
Conformance with Japanese Standards of Quasi-Drug Ingredients: Conforms with Egg Yolk Oil in the Japanese Standards of Quasi-Drug Ingredients (Standard code: 51, Component code: 107725)
Properties for food products
Undergoes very little change in quality due to heating or storage and may be used in health foods in soft capsule format.
May also be used in a wide range of food products and to manufacture superior food products rich in egg flavor and high in nutritional value.
Physical property 1
Physical property 2
Egg yolk lecithin for other food products
Egg Yolk Lecithin PL-30S

An Egg Yolk Oil that contains over 30% of phospholipids. Egg Yolk Lecithin PL-30S is a bright yellow-orange colored oil-based substance which is stable when heated.
Egg Yolk Lecithin LPL-20S

Enzyme-treated Egg Yolk Oil containing approximately 20% of lysophospholipids.
The emulsifying properties of lysophospholipid are superior to those of the phospholipid.
Yolk Oil HF

Egg Yolk flavored oil extracted from the yolks of fresh chicken eggs.